Needed: A change of heart
Jun 04, 2018 0
Sixty to seventy thousand children in Pakistan are born with congenital heart disease every year. A shortage of doctors has pushed people to seek treatment across the border but the Indian embassy...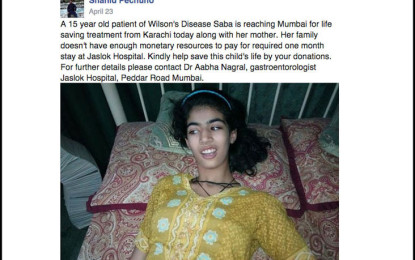 The kindness of strangers
Jun 04, 2015 1
Citizens of Mumbai open up their arms and hearts, raise Rs 4.5 lakh for a sick Pakistani teen  "A 15 year old patient of Wilson's Disease Saba is reaching Mumbai for life saving treatment...