Aman Ki Asha session at children's lit-fest Kolkata
The Oxford Junior Literary Festival 2020 in Kolkata this year being held as part of the annual Apeejay Kolkalta Literary Festival this year includes a 50-minute session on Aman Ki Asha (Hope for Peace).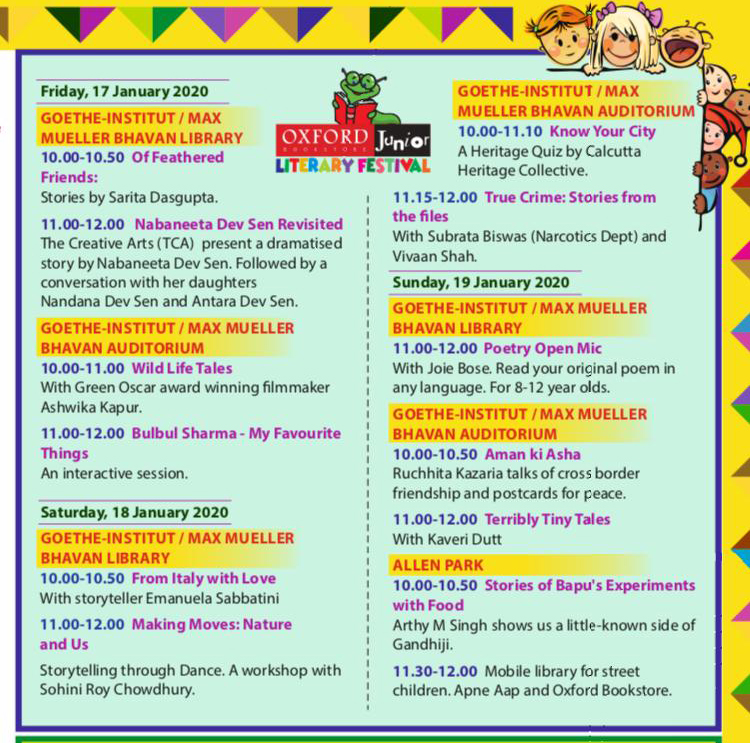 The peace event will be part of the three-day festival being held at Max Mueller Bhavan, the Goethe Institut, and Allen Park this weekend. The Aman Ki Asha session will take place Sunday 19 January 2020, 10 am with poet and peace activist Ruchhita Kazaria talking about crossborder friendships and postcards for peace.
The session with schoolchildren includes a discussion about peace and conflict management and poster- and postcard-making activities. The artworks will be displayed later in an exhibition titled 'Postcards of Peace'.
"The session aims at peacebuilding between India and Pakistan and to counter the sentiments of handed-down hatred", says Kazaria, who has been consistently working on this issue for some time.
— AKA