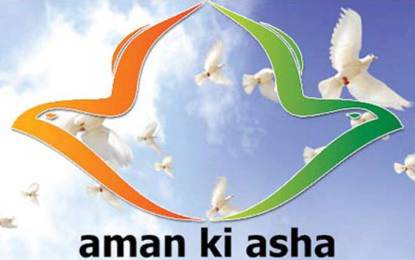 One and a half billion people just want peace
Jan 01, 2010 farhanahmed News 0
By Mohammad Malick ISLAMABAD: The two nations have repeatedly gone to war in the past. Their governments continue sabre rattling and spewing bellicose rhetoric. But identical nationwide opinion...
Indian mega artists also catch peace train
Jan 01, 2010 farhanahmed News, Poet Corner 0
NEW DELHI: The Bollywood mega star Amitabh Bachchan has promised to a shoot for 'aman ki asha' – a joint initiative of Jang Group and Times of India for peace between Pakistan and...