Tribute to the veteran politician, peace activist, and scholar Dr Mubashir Hasan passed away at his residence in Lahore, aged 98
This tribute to Dr. Mubashir Hasan should have been written much earlier, but the virus has disrupted many things.
Because of the pathetic state today of relations on the subcontinent, India largely remains unaware of the passing of this titan for Indo-Pak friendship. Dr. Mubashir, which rather than Dr. Hasan is how his friends referred to him, died in his Lahore home on March 14. He had reached the great age of 98.
A US-trained civil engineer, Dr. Mubashir was born into an elite family with roots in Panipat, now in India's Haryana state. In long-ago days, when undivided Punjab occupied much of the north of the Indian subcontinent, Panipat lay, as those now in their eighties and nineties remember, in the immense province's easternmost corner.
Never forgetting his Panipat roots, and never losing his humanity, Dr. Mubashir gave the last three decades of his life to Pak-India friendship, founding and guiding the Pakistan-India People's Forum for Peace and Democracy.
Before short-sighted actions and reactions of recent years effectively sealed the India-Pak border, this People's Forum enabled thousands of Indians to travel to Pakistan and thousands of Pakistanis to visit India.
All that was needed was to walk across a man-made border (a child could do it in two seconds), on one side of which sits Lahore and on the other, Amritsar. For centuries, these two cities were interdependent, almost twinned.
Dr. Mubashir's commitment to Pak-India friendship was equalled by his passion for democratic rights for the Pakistani people. After serving with distinction in Pakistani Punjab's irrigation department, he taught for several years at Lahore's Engineering and Technology University before his career was cut short by General Ayub Khan's military regime.
He became a fighter for empowering the weak.
Dr. Mubashir's part thereafter in the creation of Zulfiqar Ali Bhutto's Pakistan People's Party (PPP) and role as finance minister in Bhutto's first term would later raise predictable questions which Dr. Mubashir sought to answer in a book, The Mirage of Power: An Inquiry into the Bhutto Years, 1971-1977.
I. A. Rehman, Dr. Mubashir's close Lahore-based friend and colleague, whose own roots lie near Haryana's Palwal, has written in Dawn that in politics Dr. Mubashir started off as "a hard nationalist". He would transform himself into a fighter for the human rights of Pakistan's poorest, and of the country's minorities.
The Human Rights Commission of Pakistan he helped start, a citizens' panel where Mr. Rehman and that extraordinary soldier for the rights of the threatened, the late Asma Jahangir, joined Dr. Mubashir in providing steady and fearless support to targeted Pakistanis, remains a precious institution.
The India-Pakistan People' Forum for Peace and Democracy emerged in the early 1990s. Interrupted the Forum's work may be, but no one aware of history's cycles will confine the Forum only to the past.
During our visits to Lahore, when Dr. Mubashir, usually driving an old Volkswagen Beetle, would take Usha and me to some of the city's meaningful places, we witnessed the warmth towards him of humble Lahorites, many of whom he seemed to know by name. On one such visit, aware that Usha and I had intended to walk in the heart of the inner city, he phoned to say that it might be better if Usha took down her bindi. By then that inner-city walk had been completed, bindi and all, and no harm had resulted.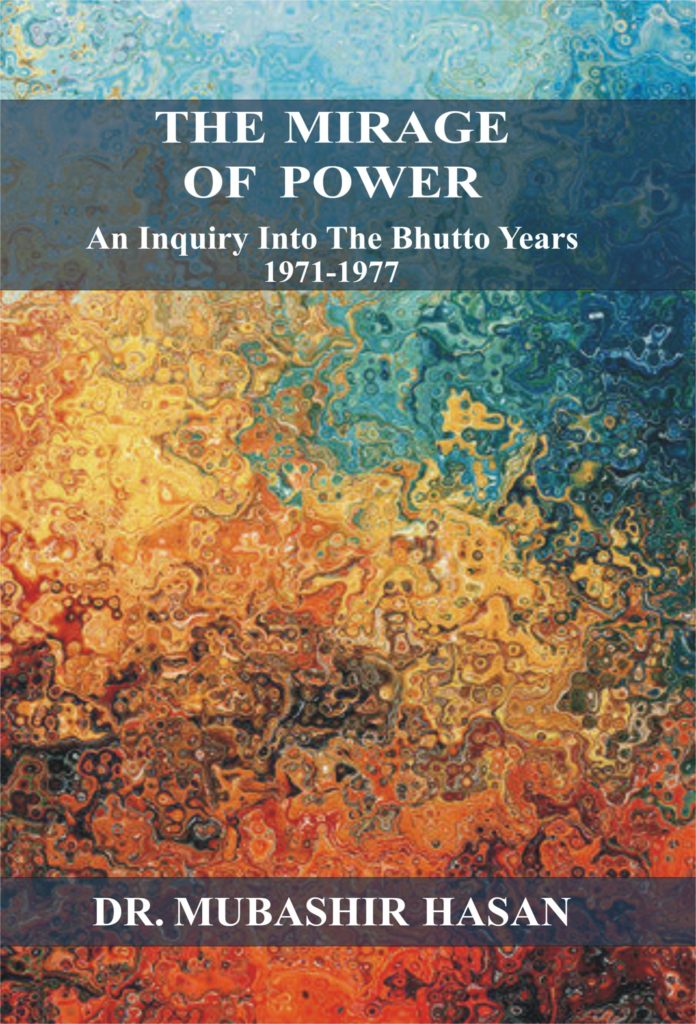 In 2005, Dr. Mubashir's exertions were of great help in our ability to interview more than two dozen Lahore-based individuals who possessed memories of help given by the "enemy" side that made survival possible during 1947's poisonous wind, or whose relatives had bequeathed accounts of such help. These stories form a crucial part of the history of undivided Punjab from Aurangzeb to Mountbatten that I was able to publish in 2013.
Strong and gentle, tall and elegant, Dr. Mubashir was a photographer of birds, a witty, thoughtful and helpful host, and a totally fear-free citizen. In him I was seeing — I felt — South Asian humanity at its finest. Day after day, his wife Dr. Zeenat poured her time and energy into testing the health of needy Lahorites.
To many, dear Dr. Mubashir, you were a flame of faith in a future (undated maybe) of dignity for our subcontinent's common residents, and a future of friendship between Indians and Pakistanis. And you were a friend. I salute you.
Rajmohan Gandhi is Research Professor at the College of Education, University of Illinois at Urbana-Champaign, where he was earlier a professor at the Center for South Asian and Middle Eastern Studies. He is a grandson of Mahatma Gandhi. This tribute published in Dr Gandhi's blog Himmat – A space for what must be said, 4 April 2020, is reproduced here with permission.