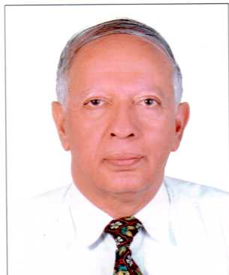 When I sat down to write about Lata Mangeshkar on a cold and frigid Sunday morning at home in Boston, I could not write a single word for at least two hours. I kept asking myself a question: When I knew all along that all humans are mortal, why did I assume that Lata Mangeshkar was not? I should have known. This had to happen one day and yet I continued to believe that this Diva would be around forever, fully aware that forever is a long way to go. Truth be told, I have never imagined a life without the voice of Lata being part of it.
Then I started wondering how many Bollywood leading ladies Lata Mangeshkar provided playback to – from Madhubala to Kareena Kapoor and the hundreds in between whose entire careers and lives were made with popular songs sung by Lata. I realized that what Hum Aapke Hein Kaun and Dilwale Dulhaniya Le Jayenge and Bewafa have in common with Mahal, Mughale Azam, Madhumati, Guide and Pakeezah: The contribution of one woman, popular for over six decades!
To help fully appreciate this for myself, I made this little table of just 10 songs, picked from her thousands, which showcase the magnitude of what Lata Mangeshkar was all about. The numbers shown, need to be digested.
Song Heroine's age Lata's age Composer
1949 – Aayega aane wala Madhubala, 16 20 Khemchand Prakash
1949 – Uthaye ja unke sitam Nargis, 20 20 Naushad
1965 – Aaj phir jeene ki tamanna     Waheeda Rehman, 27       36        S.D. Burman
1966 – Rahen na rahen hum Suchitra Sen, 35 37 Roshan
1969 – Aa Jaane ja Helen, 31 40 Laxmikant-Pyarelal
1977, Naam gum jayega Hema Malini, 29 48 R.D. Burman
1994 – Deedi tera devar deewana Madhuri Dixit, 27 65 Raam-Laxman
1995 – Mere khwabon mein jo aye Kajol, 21 66 Jatin-Lalit
2004 – Hum to bhayyi jaise hein Preity Zinta, 28 74 Madan Mohan
2005 – Kaise piya se mein kahoon Kareena Kapoor, 25 75 Nadeem-Shravan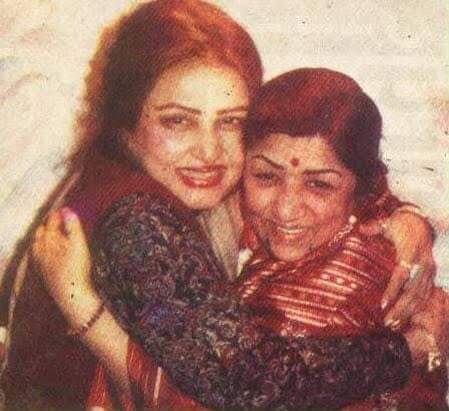 Without her three-octaves spanning, and her honey-sweet voice on hand, even the best of composers could not have given their musical imagination a free-run, except OP Nayyar, of course. For whether it is an intricate classical composition like Man Mohana or Ravi Shankar's Sanware Sanware from Anuradha, or an Arabic fizzy fountain like Usha Khanna's Nigahon ki jadoogari, Lata always delivered to the situation with better than expected felicity.
That being said, it is also a fact that Lata got into serious music, more out of compulsion than choice. When her childhood was rudely interrupted by the death of her father in 1942, the 13-year old Lata suddenly found herself in charge of providing for her impecunious family. Within eight days of her father's death, a dried-eyed Lata was present on the sets, playing a minor role in a Marathi film Pahili Mangalagaur (1942), but her song was edited out of the film.
From 1942 to 1948, economic necessities dictated that Lata act in as many as eight films in Hindi and Marathi. Her first attempt at playback singing in Hindi films eventually came in 1947 in Aap ki seva mein but it went unnoticed.
However, the scrawny Maharashtrian girl with two oily plaits was determined to make her mark – and she did. This determination was on display right from the Andaz days, when Dilip Kumar called her Urdu into question. Hiring an Urdu tutor, Lata perfected her proficiency in the language and in her diction.
Her perennial search for perfection won her the admiration of Naushad who often recalled the recording of Tere sadqe balam from the film Amar, when after 18 takes she fainted in the recording room trying to get the murki to her desired level. After regaining consciousness, the first thing she wanted was to make yet another attempt at the song. After that, she did not have to look behind ever.
After Andaz, Barsaat and Mahal, Lata soared to success. Her unbroken record of hit songs eventually made her the most powerful woman in the Indian film industry. Her battles with stalwarts Raj Kapoor, Shankar-Jaikishan, Mohammed Rafi, S.D. Burman and many others are now part of Bollywood's folklore.
But little is known about the taciturn lady's personal life, except for her spiritualism, her passionate love affair with cricket, early love-hate relationship with composer C. Ramchandra, and her long-term association with Raj Singh Dungarpur.
At various times in her career, accusations of her monopolizing emerged and died down, as did her workload. However, by then she had reached the pinnacle of her career having succeeded in her quest for excellence. This towering personality had become a legend in her lifetime.
They say that there are some voices which do not dissipate, but travel into space towards infinity. If one day technology is able to pick up even some of these airwaves and retrieve those melodies and voices, and we are alive to hear them, I am sure that the voice of Lata Mangeshkar will echo on the top of that list.
She will live in our hearts, in our minds and even in the sound of silence, which sometimes seems to be all around us. With the legacy that she has left behind for us, Lata Mangeshkar has made herself immortal. To quote Majrooh Sultanpuri:
Jab hum na honge, jab hamari khaak pe tum rukoge chalte chalte
Ashkon se bheegi chandni mein ik sada si suno ge chalte chalte
Waheen pe kaheen hum tum se milenge,
Ban ke kali, ban ke saba, bagh-e-wafa mein
When I am gone, and you stop by my grave while walking
Amidst a tear-soaked moonlight you'll hear a voice while walking
It will be somewhere there that we will meet
In the form of a bud or the morning breeze in the garden of love
Karachi-born, Boston-based Siraj Khan is a connoisseur of South Asian film music, using art and culture to build bridges. A global finance and audit specialist by profession, he has written scripts and directed concerts in USA, South Asia and UAE. Email: [email protected]