Remembering OP Nayyar
Born January 16, 1926, Lahore. Died January 28, 2007, Mumbai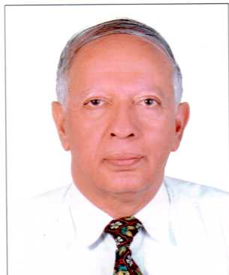 "Love is blind, but for me it had also become deaf," confessed the legendary composer OP Nayyar, explaining why he stopped using Geeta Dutt's voice in his songs after 1958.
The 14 years that followed were filled with his musical love affair with Asha Bhosle. It was Asha and Asha alone as his voice of choice.
But the earlier affiliation of OPN and Geeta Dutt is not just interesting, it is unique. To understand this, one needs to study the sequence of events which took place on a fast track over three years, 1951-53. During this time several people played active roles in the story.
One was Dev Anand who produced two back-to-back films – Baazi, released July 1951, followed by Jaal, released October 1952. He had assigned the direction of both films to his friend Guru Dutt, Baazi being his directorial debut.
Also involved in the equation were two Geetas: Geeta Bali in the female lead and Geeta Roy as her playback. SD Burman provided the musical score for both crime thrillers, huge successes that defined the noir genre for the following decade in Bollywood. By this time, Geeta Roy and Guru Dutt were also emotionally involved.
Running almost parallel to these two films, actress Geeta Bali decided to produce Baaz with her sister Hari Darshan Kaur, under the banner of HG Films, using their first name initials. With Geeta herself in the leading role, the sisters approached Guru Dutt for the male lead and to direct the film.
Meanwhile, a new composer OP Nayyar had made an impressive debut in the film Aasmaan, released in 1952. Geeta Dutt sang four out of its eight songs, her voice revealing a newer, more sensual side which instantly made her even more popular. She glided from traditional songs to Western-beat tunes with such flexibility that almost all the big composers wanted her.
Geeta was so impressed by OPN's style that she recommended him to Guru Dutt. By now also her fiancé, he was fully on board immediately. Looking back, everyone seemed to be on a visible high then.
In this eventful period, Geeta and Guru Dutt got married on 26 May 1953, right after completing Baaz. Released on July 1, 1953, the project had also brought OPN close to the couple.
SD Burman had discovered the special lilt in Geeta's voice and applied it in traditional Indian melodies. Now, OP Nayyar refined that quality, utilising it for more Westernized club/cabaret numbers.
The film may not have done too well at the box-office, but it helped the professional rise of all involved.
From 1952 to 1958, Geeta Dutt and OPN worked together in 22 films and 62 songs – 35 solos and 27 duets. Together, they developed an amazing chemistry with a very high success rate.
Their work highlighted through just 10 selected films below showcases only the solos that became instantly famous. Including the duets would make this piece far too lengthy.
1. Baaz: Ae dil ae deewane. Zara saamne aa zara aankh mila
2. Aar Paar: Babooji dheere chalna, Hoon abhi mein jawan, Ye lo mein hari piya, Ja ja ja ja bewafa
3. Miss Coca Cola: Ban Dhadke kajra re naina dole re
4. Mr & Mrs 55: Neele aasmani, Thandi hawa kali ghata, Preetam aan milo
5. Chhoo Mantar: Jab badal lehraya, Raat nashilee rang rangilee mast hawa
6. CID: Jata kahan hai deewane
7. Dunya Rang Rangilee: Kiyaa ye kia tu ne ishara aray abhi abhi
8. Ustad: Chore lutere daku
9. 12 'o' Clock: Ajee o suno to, Kaisa jadoo balam tu ne daara
10. Howrah Bridge: Mera naam Chin Chin Chu
Their last song together may be viewed from different lenses – Tum kitna beautiful hai with Asha (their last released film, Mr. Cartoon MA), Chanda chandni mein jab chamke (last solo released, Mujrim), Tum jo huwe mere humsafar, with Rafi (last recording). OPN remembered the recording of this iconic romantic duet as the last time they had stood under the same roof, with Geeta Dutt in a semi-intoxicated state.
Geeta Dutt was not even 30 when her life started to fall apart. Guru Dutt fell in love with his protégé Waheeda Rehman who he had introduced in CID (1956). The personal challenges impacted Geeta Dutt's professional career.
Music directors began to complain that she was not easily available for rehearsals and recordings, as by then the bottle had become her best friend.
SD Burman who in 1958 developed discord with Lata Mangeshkar attempted to work with Geeta as his main singer but she would not practice sufficiently and was unable to meet Burman's demanding standards. Asha Bhosle easily became his first choice. OP Nayyar meanwhile began grooming Asha into a great singer to perform in his own signature style. His romantic involvement with Asha also put paid to whatever little possibility remained for Geeta Dutt to sing again under his direction. Asha Bhosle, by then firmly in the driving seat, with the steering wheel tightly under her control, quashed any such plans.
One of Bollywood's most historical tragedies took place in the year 1964, when the film Shagoon was released. Guru Dutt learned that his heartthrob Waheeda Rehman was romantically involved with the male lead Shashi Rekhi, also known as Kamaljeet. Still married to Geeta Dutt but having lost both her and Waheeda, Guru Dutt tried to salvage his life.
Baharein Phir Bhi Ayengi, which turned out to be his last production, signified both hope and hopelessness. He announced its Mahurat (launch), with OP Nayyar as its composer. In one of the strangest happenings in Bollywood's music history, the iconic singer Geeta Dutt, wife of the producer, was not to sing a single song in his own production. It was Asha Bhosle whose voice reflected two contrasting sentiments Koyi kehde, kehde, kehde zamane se ja ke (Will somebody go and tell the world that I have fallen in love) and Woh hans ke mile humse hum pyar samajh baithe (He met me with such a smile, that I thought it was love).
On October 10 1964, barely 39, Guru Dutt died from a combination of alcohol and overdose of sleeping pills. His death was also widely seen as suicide following two earlier attempts.
Geeta suffered a serious nervous breakdown and also ran into financial problems. She tried to revive her singing career, cutting discs at Durgā Pujā and stage shows. She also performed a leading role in a Bengali movie, Badhu Baran (1967) and sang admirably in Anubhav (1971), to the music of Kanu Roy. Her final performance was in 1972 for Midnight, which remains unreleased.
But by then it was all over. Geeta Dutt left on her final journey quietly on 20th July 1972, succumbing to cirrhosis of the liver. She was just 41. OP Nayyar and Asha Bhosle parted ways just weeks later – a double hit for him.
That was when OP Nayyar discovered that his love was not only blind but also deaf. He was now left with a sound of silence, with the last song left incomplete forever.
Karachi-born, Boston-based Siraj Khan is a connoisseur of South Asian film music, using art and culture to build bridges. A global finance and audit specialist by profession, he has written scripts and directed concerts in USA, South Asia and UAE. Email [email protected]