The PIA plane which crashed on Friday has only two survivors — one of whom is Bank of Punjab top executive Zafar Masud. His roots are in western Amroha, Uttar Pradesh, India, and he belongs to the family of Kamal Amrohi of "Pakeezah" fame.
Masud, who was onboard the flight that crashed near the Karachi airport leaving 90 dead, escaped with injuries on his hip and collar bone.
His family migrated to Pakistan in 1952, his relative Adil Zafar told IANS in India. A documentary film maker from Amroha based in Mumbai, Adil Zafar is part of the Amroha clan to which Masud's mother Shehnaz Saeed belongs.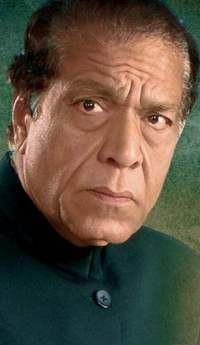 Shehnaz Saeed is directly related to the "Pakeezah" filmmaker Kamal Amrohi, a cousin of Zafar Masud's maternal grandfather the late Syed Mohammad Taqi, a well known journalist in Pakistan and editor of daily Jang, Karachi, and his brothers, well known scholar Rais Amrohvi (Syed Muhammad Mehdi) and poet Jaun Elia.
The family belongs to Saddo Mohalla in Amroha, descendants of Hazrat Sayeed Hussain Sarfuddin Shah Vilayat whose Dargah in Amroha is popularly known as Bicchu Wali Dargah.
Zafar Masud's father Munnawar Saeed is a well known television artist in Pakistan.
Adil Zafar spoke to Masud's family in Karachi after the crash. "Everyone is relieved at his miraculous escape," Adil said.
Adil said that he met Zafar Masud in 2015 in Karachi and Masud is very fond of India and keen to visit Amroha to see his ancestral home.
Tajdar Amrohi, Kamal Amrohi's son, also expressed his happiness over the miraculous escape of Zafar Masud, while also sending condolences to the next of kin of those killed in the crash. "It was indeed the mercy of god who blessed him with life after such a devastating crash," said Tajdar.
Masud's mother Shehnaz Saeed last visited Amroha in 2014, staying for over a month. Aadil Zafar has visited the family in Karachi several times, in 2012, 2014 and 2015. As relations between the two countries deteriorated, family members from both sides have stopped visiting.

#MilneDo
— AKA with inputs from IANS report.