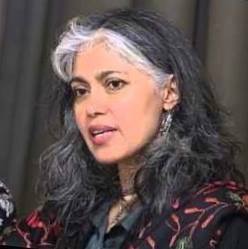 On Monday Nov. 15, Pakistan released 20 Indian fisherfolk lodged in in Landhi jail, Karachi. From the coastal city, the released men were transported over 1000 km upcountry to Lahore and handed over to Indian authorities at Wagah border at 6 pm Pakistan time.
India had earlier released and repatriated 10 Pakistani fishermen, who similarly were sent over 1000 km upcountry to Amritsar and repatriated at Attari-Wagah border on November 2.
The fisherfolk repatriated on Monday are among the 376 Indian prisoners who have completed their jail term in Pakistan.
"Since their prison sentence has ended and their nationality has been verified, all 376 should be released immediately and not just these 20," says journalist Jatin Desai in Mumbai.
Some of the Indian prisoners had completed their sentence in Pakistan years ago, like Ranvir Mega, was arrested in 2016 and completed his jail term in May 2017.
India holds around 60 Pakistani fishermen in its prisons, as well as over 200 civilian prisoners. Like the Indian prisoners in Pakistan, several have completed their sentence but remain imprisoned.
Such continued imprisonments flout Article 12(4) of UN International Covenant on Civil and Political Rights 1976, signed by both India and Pakistan: "No one shall be arbitrarily deprived of the right to enter his own country."
Since 2008 when both countries signed an Agreement on Consular Access, they have regularly exchanged lists of cross-border prisoners in their custody.
The exchange is meant to take place every six months, in January and July 1, providing information about the prisoner names, date of arrest, charges filed, status of consular access and case status.
There was previously no mechanism to inform the other side about anyone held in the other territory. Many families faced the agony of uncertainty if their loved ones were picked up after crossing the border inadvertently or overstaying beyond their visas.
The fishermen released on Monday were identified as Ranvir Mega, Babu Kirsan, Bhupat Bhagwan, Naran Parbat, Bhavesh Sharabhai Arjun Babu, Rukhad Arjun, Dana Bhpat, Ransi Bachu, Pola Sadhur, Meepa Aamabhai, Biso Naga, Hareshkumar Parma, Paresh Govindbhai, Ravendra Goindbhai, Bhaveshkumar Makwaran, Taba Lumbhabhai, Vaju Lakhman, Juseb Moosa and Himat Balu, reported The Indian Express on Nov. 12.
Most are from Gir Somnath district, Gujarat and the Union territory of Diu off India's Una coast.
The Pakistan Marine Security Agency had picked them up on the Pakistan side of the International Maritime Boundary Line on the Arabian Sea off the Kutch coast. This kind of arrest continues to take place routinely on both sides.
Meanwhile, the eight-member India-Pakistan Judicial Committee on Prisoners formed in 2007 for the relief of civilian cross-border prisoners has not met since 2013, when it last met in India.
"Pakistan was supposed to organise the next meeting, but that never happened," says Desai, a former secretary of the Indian chapter of Pakistan India People's Forum for Peace and Democracy (PIPFPD).
He points out that while India nominated its four members to the committee in 2018, Pakistan has yet to do so.
The PIPFPD has long been calling for India and Pakistan to treat each other's prisoners more humanely, as Desai argued recently in an opinion piece co-authored with Ravi Nitesh of Aaghaz-e-Dosti.
These organisations are among the many that have also been urging India and Pakistan to ease visa restrictions and let people meet – #MilneDo to use the hashtag popularized by Aman Ki Asha (hope for peace) between the two countries.
Since South Asia Peace Action Network coalition launched in March 2021 has joined these voices, calling for a visa-free South Asia along the lines of the European Union.
Why arrest and detain people for illegal border crossing when they could just be sent back – or even better, their transgressions not considered to be illegal in the first place?
– Sapan News Service