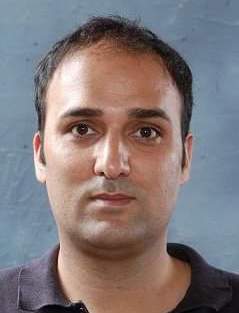 LUDHIANA: A Pakistani woman hugged her Indian brother and broke into tears after an agonising 74 years of separation on Sunday evening at the Kartarpur corridor — a 4km physical passage between nations that has become a conduit of love, hope, and the indomitable spirit of kinship.
Sakina Bi, a 74-year-old resident of Gurdas village in Pakistan's Sheikhupura, had embarked on a lifelong quest to find her brother, Gurmail Singh Grewal, ever since discovering a letter he had written to their mother in 1961.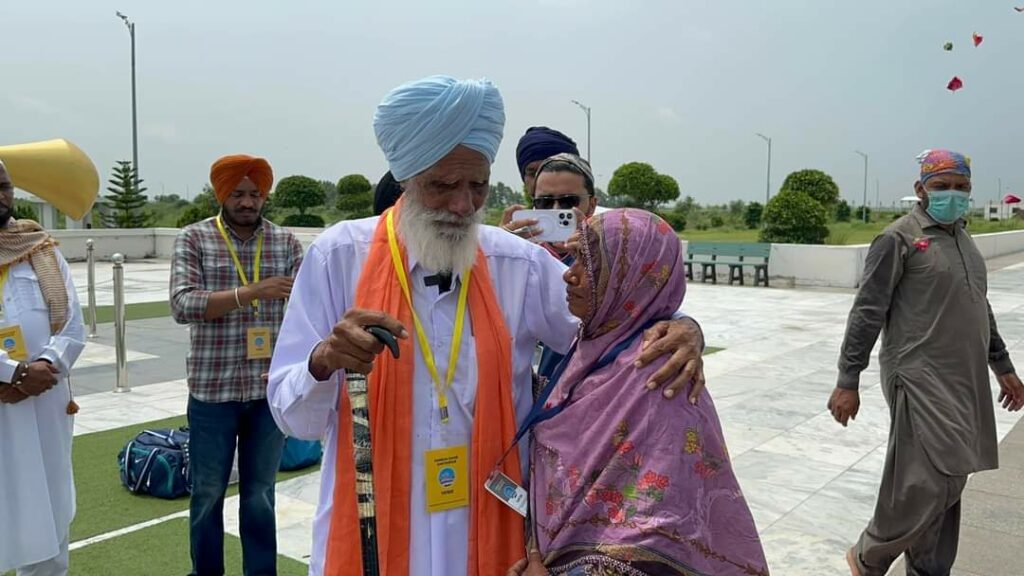 The reunion was made possible by Nasir Dhillon, a Pakistani YouTuber with a vision to bridge the gap between Partition-divided people through his Punjabi Lehar project. Last year, Dhillon had uploaded a video of Sakina's emotional appeal to her long-lost brother. It caught the attention of Jagtar Singh, the sarpanch of Jassowal Sudan village in Ludhiana, who confirmed that Gurmail Singh lived in his village.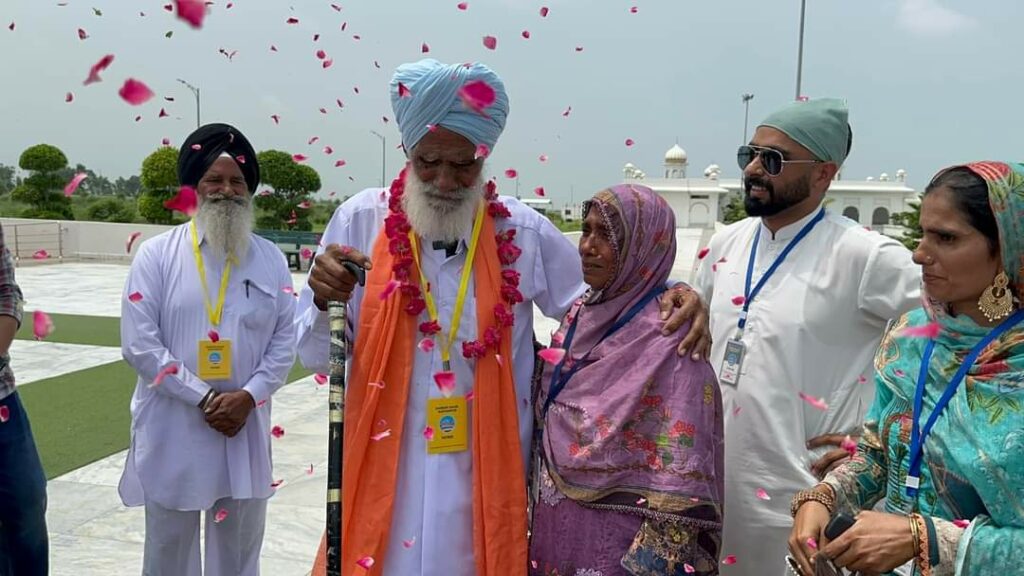 The story of separation dates back to the Partition when Sakina's mother, Karmate Bi, was abducted from Ludhiana's Nurpur village, while the rest of her family reached Pakistan.
Both governments later agreed to trace and reunite missing families. According to Sakina, the police took her father to India to bring her mother back, only to discover that she had remarried a Sikh. She added: "When they were bringing her back, my mother said that her son, Gurmail (renamed), had gone out to play, but the police escort left him behind."
Sakina was born two years later and her father revealed the story to her. She preserved her brother's photograph and the letter he had sent to their mother, written by someone in the village. After reaching out to Punjabi Lehar, Sakina's story was recorded and put online.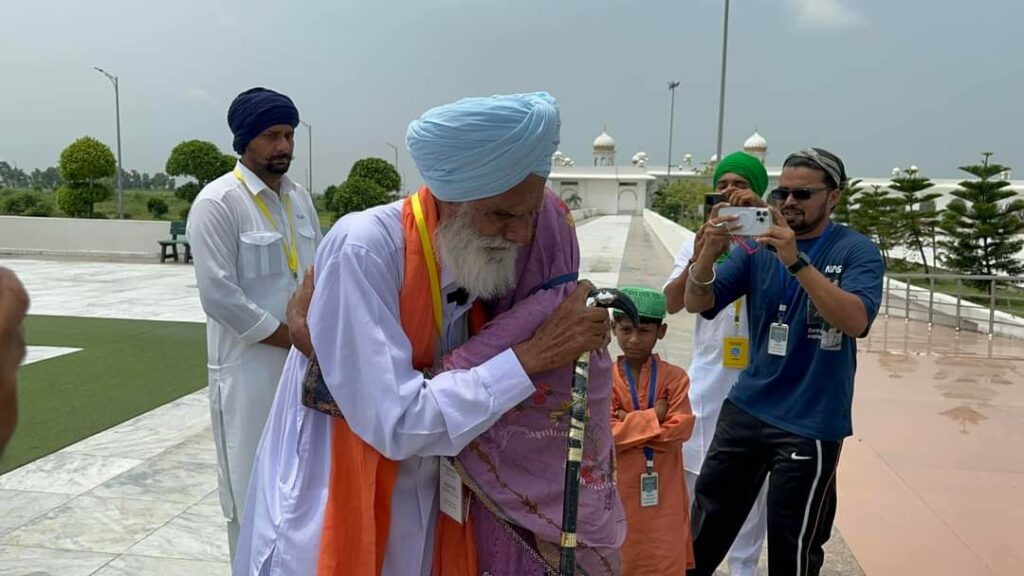 When the much-awaited moment arrived, Gurmail was speechless, overwhelmed with emotions. Sakina embraced her brother tightly, tears of joy streaming down her face. Gurmail, displaying the wisdom of age, reminded his sister that it was an occasion to rejoice and be merry.
Their reunion was marked by an exchange of small gifts within the modest means of both families. Gurmail had thoughtfully brought special biscuits baked in his village for his sister. Sakina, in return, gifted Gurmail a watch and a silver rakhi, symbolising the eternal bond of siblinghood.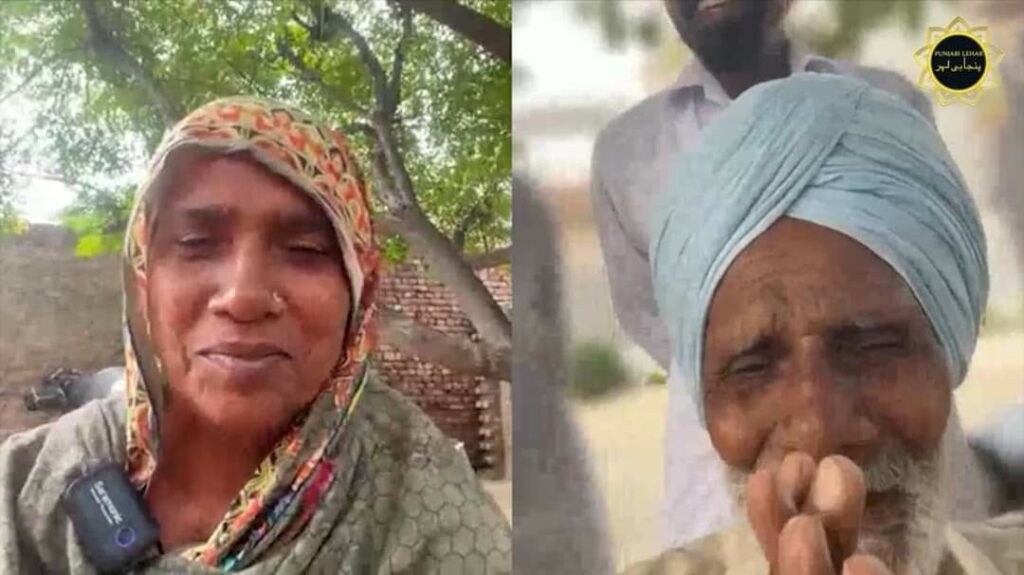 Sakina arrived at the corridor with a 16-member reception party, including her daughters, sons, sons-in-law, and their children.
Shariq Majeed is Special Correspondent, The Times of India, in Ludhiana, Punjab. Email:  [email protected].
This story was first published by The Times of India, 76 years after Partition, Pakistani woman meets for the first time her brother left behind in India, 8 August 2023