By Neel Kamal
Bathinda: Emotions run high when a daughter turns into filmmaker to document the moments of her father's achievements as well as his later years after a stroke. By doing so and travelling across Radcliffe line, she connects the dots from seven decades ago.
When Bani Singh, daughter of Indian field hockey Olympian Grahnandan 'Nandy' Singh' ventures into his life, she too feels the pain of partition – a pain that still rankles in the sub-continent even after over all these years.
Based in Bengaluru, Bani Singh participated in a Zoom meeting Sunday night organised by the Southasia Peace Action Network (Sapan), narrating her experiences while working on 90-minute-long documentary Taangh (Longing) featuring her father.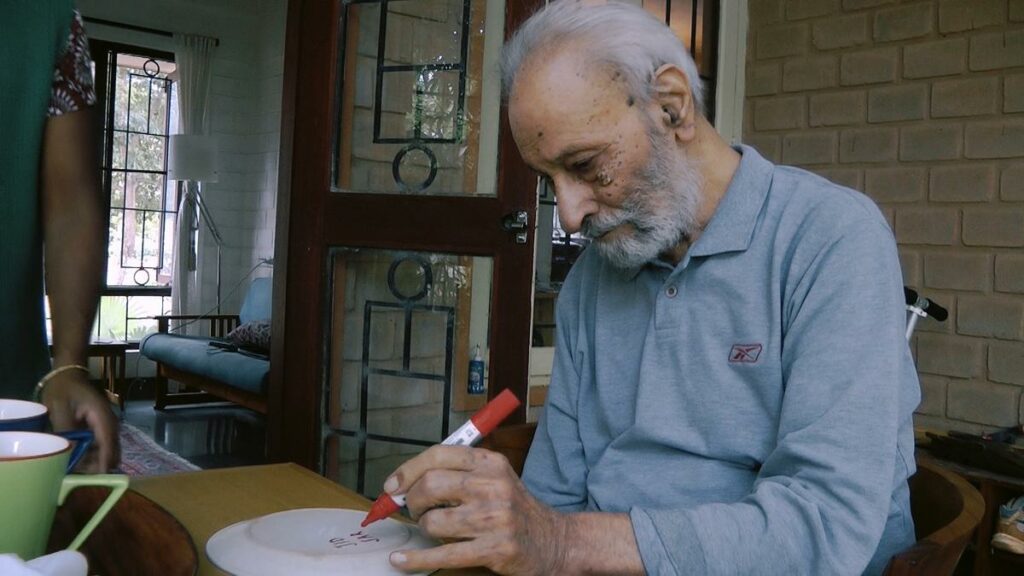 Nandy Singh was a member of the Indian hockey team that won Olympic Gold Medals in 1948 and 1952. The documentary was released in early 2022, several years after his death in 2014. The film has gone on to win Best Documentary 2022 at the New York Indian film festival and Best Film 2022 at the biennal Film South Asia festival, Kathmandu.
Interacting with Sapan members, Bani Singh, a designer by profession with a degree in industrial design from the National Institute of Design, said that this, her first film practically "made itself". She went down memory lane light on many aspects of Indian hockey team, which had done the unthinkable in 1948, only months after facing biggest trauma if partition and losing players on sides of the international boundary.
Apart from her father Nandy Singh, film features Balbir Singh Senior, Keshav Dutt and Shahzada Shah Rukh of Pakistan, about whom her father fondly talked, his teammates with whom he had played before partition.
Bani Singh creates suspense as she documents her travels to Lahore trying to find Shah Rukh.
Although the partition had devastated the sub-continent in 1947, it failed to dampen the spirits of hockey stars who went on to defeat their colonial masters the U.K. by 4-0 at Wembley Park stadium in the 1948 Olympic Games, London, said Bani Singh.
Her father had always talked about that victory. After a stroke rendered him unable to speak, she wanted to look for the missing pieces and to weave in everything related to that victory and beyond into her story.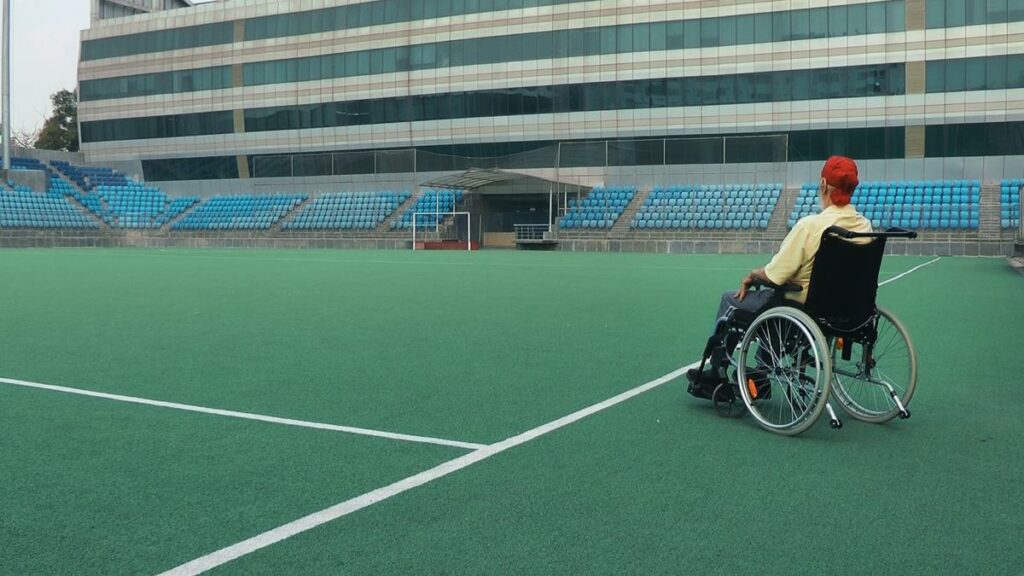 "As my father could not travel back to Pakistan after partition, I decided to look for missing pieces of his life," she says. She travelled to Pakistan to document the places where Nandy Singh used to roam and filmed his ancestral home as well as Government College where he had studied.
The film took seven years to make. To meet her father's friends and teammates, Bani Singh travelled to Delhi, Mumbai, Kolkata, and Punjab in India, as well as Lahore, Pakistan. Her discussions with Keshav Dutt and Balbir Singh Senior document precious moments before they too fade into oblivion.
When she met Shah Rukh, his warmth and love made it "seem a long overdue reunion". When Shah Rukh gets emotional saying that dekhna jado ti vapas jayegi taan tera pio bhi aeve hi royega (when you return, your father will also weep like this), his words denote how sacred their friendship was despite the lives separated by barbed wire.
Nandy Singh not only played hockey but also served in the Indian Navy. "While making this film I understood my father as much better — what he had to give up and indulge into a conflict with nation once his own, though he never spoke about it," says Bani Singh.
The film is a treasure trove for those curious about the hockey team divided by partition, the friendships that endured, and the bittersweet feelings that nostalgia brings.
Neel Kamal is a senior reporter with Times of India in Bathinda. This piece is slightly edited from the report published in The Times of India, 21 November 2022