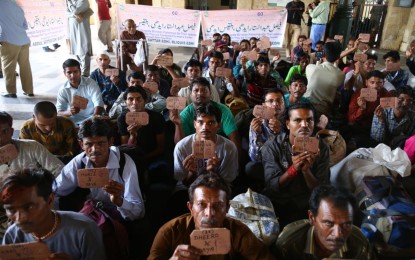 Pakistan released 360 Indian prisoners in April
May 01, 2019 0
Pakistan's release of the latest batch of 60 Indian prisoners on Sunday takes the number of such prisoners released as part of a goodwill gesture to 360 in April. The released prisoners...
India, Pakistan prisoners released, repatriated ahead of Independence Day
Aug 14, 2018 0
On Tuesday, August 7, India released 14 Pakistani fishermen who had been captured in India's territorial waters around three years ago. On Sunday, Pakistan released 30 Indian prisoners, including...