This story is a little-known piece of the O. P. Nayyar puzzle. Like background music, Madhuri Joglekar's presence in Nayyar's life and in his very existence remained intrinsic yet unobtrusive for almost 20 years, and again in the last year of his life
There are plenty of stories and anecdotes about the O.P. Nayyar-Asha Bhosle romance, dazzling even by Hollywood standards, let alone Bollywood. For 14 years the musical pair moved around together openly in the same city as their respective families.
The years from the time of their breakup in 1973 through 1977 were the most challenging in the composer's life. He was unable to book a recording studio, get musicians or even established singers to work with him. No producer was willing to take the risk with him. The aura of revenge and retaliation created against him by industry enemies was very strong and his status slipped away right before his eyes.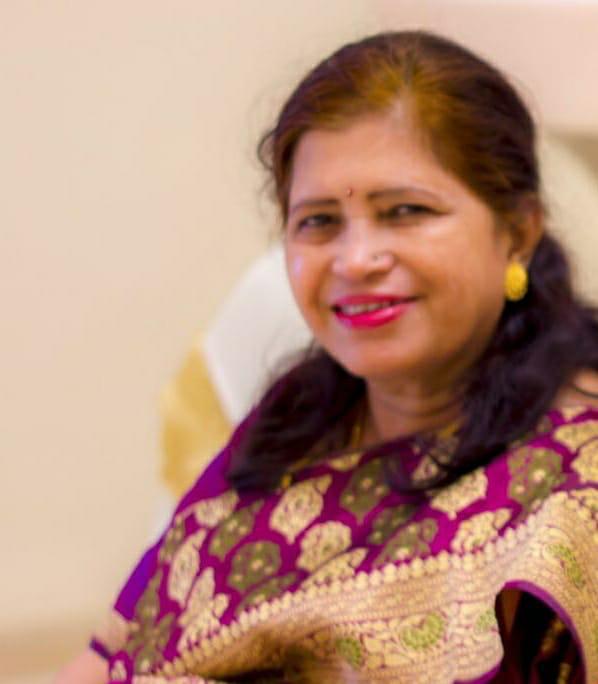 He had shared much of this with me after we first met in Dubai, in 1995. He also mentioned to me a lady named Madhuri Joglekar. After his passing in 2007 I thought of contacting her several times, but she had left Mumbai. In 2016 I came across an interview of hers and began looking for her again, driven by the urge to find answers to the many questions I had accumulated over the years.
I was successful after a five-year long quest that included calling many wrong numbers and wrong Madhuris. It was Shaheda Shafi, daughter of renowned Bollywood lyricist S.H. Bihari, who kindly connected us near the end of 2020.
By now it had been 14 years since O.P. Nayyar departed this earth. Madhuri Joglekar was in Pune, living a life of a virtual recluse. I reached out to her, and we have stayed in regular contact, enabling me to ask many of my questions.
Hira Moti
The story being shared here is thus a little-known piece of the OPN puzzle, based on exclusive interviews with Madhuri Joglekar. The article that re-ignited my quest to find her was riddled with inaccuracies, she says. Talking to me is part of her bid to set the record straight about a situation that was anything but straightforward.
Their story began in Nayyar's desperate times of survival in early 1978. Nayyar was offered three B and C grade films. One of them was Hira Moti, meant to be a comeback film for both him and Mohammed Rafi. Two songs in the film were to be done with a chorus. OPN was nervous about doing it with a whole new team.
His music arranger Babu Singh introduced him to an established Maharashtrian chorus singer who they tasked with putting the chorus coordination together with 10 male and 10 female singers from an unknown chorus group. The results turned out much better than expected.
Nayyar appreciated young Madhuri Joglekar's efficient execution of the process. He was further surprised to learn that she held an MA in Indian classical music. He knew nobody else in the industry with such credentials — a chorus singer with administrative skills, a lively upbeat personality, helpful and humane, going about her life in a simple, uncomplicated manner.
As for Madhuri, she learnt he had family problems. With no regular income or direction in life, he was walking a tightrope. She wanted to help him. His background, public relationship and break-up with Asha Bhosle, their age difference – he was 50 and she was 24 – none of that mattered. Over time, their relationship gradually transitioned into a romantic one.
Meanwhile, all three films flopped badly at the box-office, music included. Since splitting up with Asha Bhosle, OPN found he was unable to recreate his old magic with new singers like Vani Jairam, Dilraj Kaur, and Pushpa Pagdhare.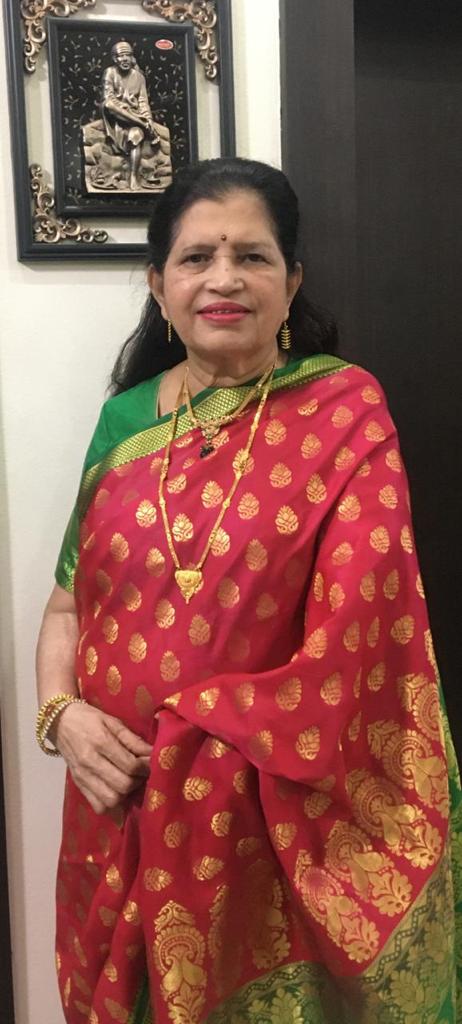 Madhuri Joglekar did what she had made her mission in life: Help keep him ticking. She had passed the Union Public Service Commission exam in 1974 and worked at the Food Corporation of India. With a steady income, she had even obtained a housing loan to buy an apartment in Virar, suburban Mumbai, in 1984.
Most importantly, she helped him retain his integrity and energy, still looking dapper in his signature hat and attire, visible on TV shows and at important events as an honoured guest, not a spent force.
He had had a brilliant innings with singers Geeta Dutt, Shamshad Begum and Asha Bhosle earlier. Now Madhuri Joglekar was bringing this derailed man back on track. Like background music, her presence in Nayyar's life and in his very existence, remained intrinsic yet unobtrusive.
Puzzling
This alliance lasted almost 20 years – far longer than the maestro's well known, blazing affair with Asha Bhosle when his professional career was at its peak.
I have long been puzzled by one aspect of their relationship. Knowing that Nayyar refused to allow her to perform or record, what kept her with him all those years, forgoing opportunities to make a name for herself as a singer? There is no simple answer.
"His extreme possessiveness stemmed from his own insecurity," says Madhuri. Perhaps he feared that with success, she could leave him, as Asha Bhosle did earlier. So much so, that he even stopped her from singing in chorus groups.
She said she was drawn to him by his engaging personality. He was well versed in Urdu, English and Punjabi. He was articulate and well-read, familiar with the Gita, the Bible and the Quran. She liked listening to him talk and was surprised to learn that he had never formally learnt music – it was a God-given gift.
He didn't like listening to his own songs, and in fact, didn't keep a radio or TV. He would sit down with his harmonium and begin creating new tunes only after signing a film. He would write dummy lyrics and often finish a tune within days, sometimes even within hours. She found him honest, straightforward and inspiring.
After he finally left his family and home in 1989, he moved in with Madhuri at her Virar apartment. This was when, in yet another bid to revive his declining career, Nayyar signed Nishchay (Salman Khan, Karisma Kapoor) and Zid with director Esmayeel Shroff. By then, he and Madhuri had been together for 12 years, with Madhuri ignoring all societal disapproval.
Her family initially objected to the liaison and tried to talk her out of it, but she shrugged aside their concerns, determined to think both from her mind as well as heart. Their attitude changed over time, and they became more accepting of her decisions. However, by the time the breakup with OPN came in 1996, both her parents had passed on.
She has no regrets. She did not set out to defy conventions or take this path just to be different. She found herself in various situations that she had to adapt to. She did her best for a man she saw as having touched the pinnacle of fame and then endured the lows that destiny had laid out for him.
Her relationship with OPN, she says, was "based entirely on trust and faith."
"I felt that I had to look after him. Our association went beyond the usual romantic bond and was soulful as well as spiritual."
A parting of ways
It was after almost two decades of being together that their relationship hit a discordant note. His egoistic nature and possessiveness worsened with age. She says she could not take it anymore.
The two did not meet again until a decade later, in March 2006. Hearing that he was hospitalized with multiple health issues she called him on his cell phone. He took her call and asked her to visit. They had an emotionally charged meeting at the hospital.
She learnt that since they parted, he had been living as a paying guest with a family in Thane, a suburb of Mumbai. After he was discharged from hospital, she tried to visit him twice a week, and to call him daily at 9 am to check his welfare. He would often ask her to bring along his favourite chicken dish, cooked in her own unique style which he had always enjoyed.
Now in her late 60s, Madhuri Joglekar has undergone many emotional roller-coaster rides over the past 45 years. She seems to be living simultaneously in the past and the present, aware that her past with Nayyar remains an integral part of her present and future.
Self-confessedly accident-prone, she has survived many injuries including seven fractures resulting from numerous falls. However, she remains cheerful and high-spirited. She still loves singing, with no desire for name or fame.
Life in Covid-19 times seems to have stimulated her passion to catch up on many things she feels were stolen by time and circumstances. She continues doing her early morning riyaz to connect with nature and nourish her soul. She has done some recordings and even performed at several online musical events, including outside India.
After I connected her with Green Chillies Entertainment in Philadelphia, they embarked on an ambitious online black & white musical series in tribute to O.P. Nayyar with Madhuri Joglekar. The series has given her a new lease of musical life at this age and stage of life and may have even reconnected her spiritually to the maestro.
She still lives in Pune, has no regrets, and accepts each day as it comes like she has always done.
As I come to closure, I somehow feel that her story may not be over just yet. The best of the rest may be yet to come.
Siraj Khan, a Karachi-born, Boston-based global finance and audit specialist by profession, is connoisseur of South Asian film music who has written scripts and directed musical concerts around the world. He helped establish the O. P. Nayyar Memorial Trust and runs the OPN website.