Pakistan's "best kept secret" has implications for peace for South Asia
Jul 22, 2020 0
The first half of 2020 has been lively, turbulent and difficult. Coronavirus has changed our world, no matter whether you're in India, Pakistan or Britain. And since May, the murder of George...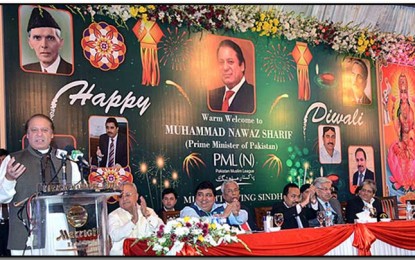 Why adversarial Pakistani politicians are wooing Hindus
Nov 17, 2015 0
Whether due to political expediency or an attempt to change the narrative, the Pakistani leaders' Diwali statements and actions are a welcome move In an inherently adversarial political...