Peace body demands urges India, Pakistan to show restraint, avoid "war like situation"
Feb 26, 2019 0
The Pakistan India Peoples' Forum for Peace & Democracy (PIPFPD) has issued a statement about the escalating tensions between the two countries, urging them to exercise restraint. Text below....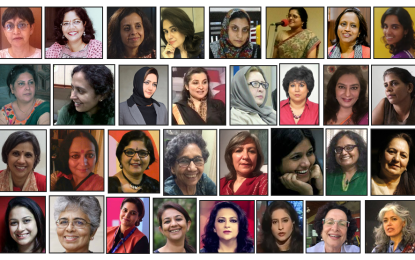 South Asian women journalists oppose war hype
Oct 02, 2016 7
Prominent women journalists from around the region have joined hands against the war hype between nuclear-armed India and Pakistan. In a joint statement of Sepember 30, 2016, they urge political...